Love is in the air here at POME! Come grab a heartfelt snack with us and take in some of the things that we're thinking about and reading about this week.
---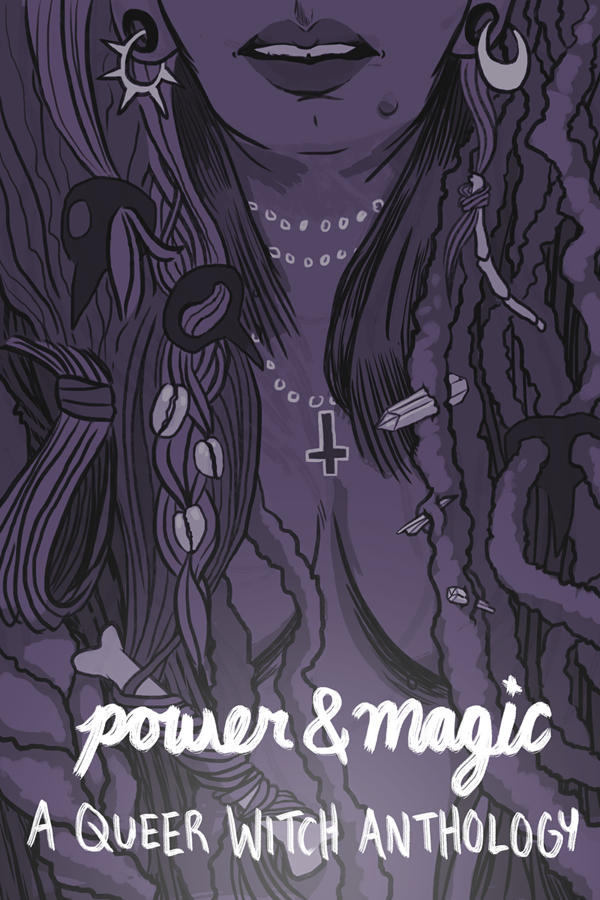 via tumblr
Attention all queer witches of color! POWER & MAGIC is a comics anthology about women of color, for women of color. And they're accepting submissions until March 15th!
Witches are icons of female power. They represent rebellion, transcendence, healing, feminine monstrosity, so-called "deviance," and interconnectedness (with the earth, with their bodies, with each other).
Keep your eyes peeled for the POWER & MAGIC Kickstarter coming in the near future!
---
Last week, NASA and JPL gave us the greatest gift – these amazing vintage-inspired travel posters featuring some of the sweetest destinations in our solar system and beyond. And they're all available for you to download and print on your own! Thanks NASA, we love you too.
via Mashable
---
So many gifts coming our way this week – this gospel version of the Golden Girls theme really put us over the edge though.
---
This article by Aaminah Khan addresses islamophobia directed at her by self-identified white liberals and progressives. It's a powerful piece that validates her own experiences and asks others to do the same. Content warnings for discussions of homophobia and racist violence.
image by HARLOT staff artist Ben Passmore
---
Right in line with our love-filled theme week, Fresh Romance has launched a Kickstarter to create a special print edition of their very wonderful love-filled comics! If you don't know what Fresh Romance is, check out our interview with Fresh Romance editor Janelle Assellin to get all the deets. Basically, here's what you need to know: Fresh Romance is a comics anthology for people with feels, and it's great.
Cover by Kevin Wada, via Kickstarter
---
What are you guys loving this week? Let us know what you're infatuated with right now in the comments!